40TH BIRTHDAY WITH KATIE KIME
When the amazing designer Katie Kime called and asked us to help plan her husband, Greg's, 40th birthday celebration, we were excited to say the least. We love her style and everything about the brand she's created. From the start we knew that between running her business and family, she needed our help to pull off her vision for the night.

Katie and Greg have an amazing property that she envisioned using to create different areas for guests to seek out and lounge. The Craven + Co. team brainstormed on activities that would bring guests to the different areas then finished them with the right design to make things pop.
By the pool, we had a custom cocktail station. Guests started at the beginning by grabbing a tool box marked with Greg's monogram, which had also been used on the invitation. First, the guests added the spices of their choice to a spice tin to create a custom blend to put on the rim of their cocktail glasses. Next they moved to the produce stand to choose the fruits they wanted in their cocktails. Finally, they moved to the bar to pick their poison so the mixologist could put all the pieces together for their perfect drink. (Read more about our SPICEBAR here!)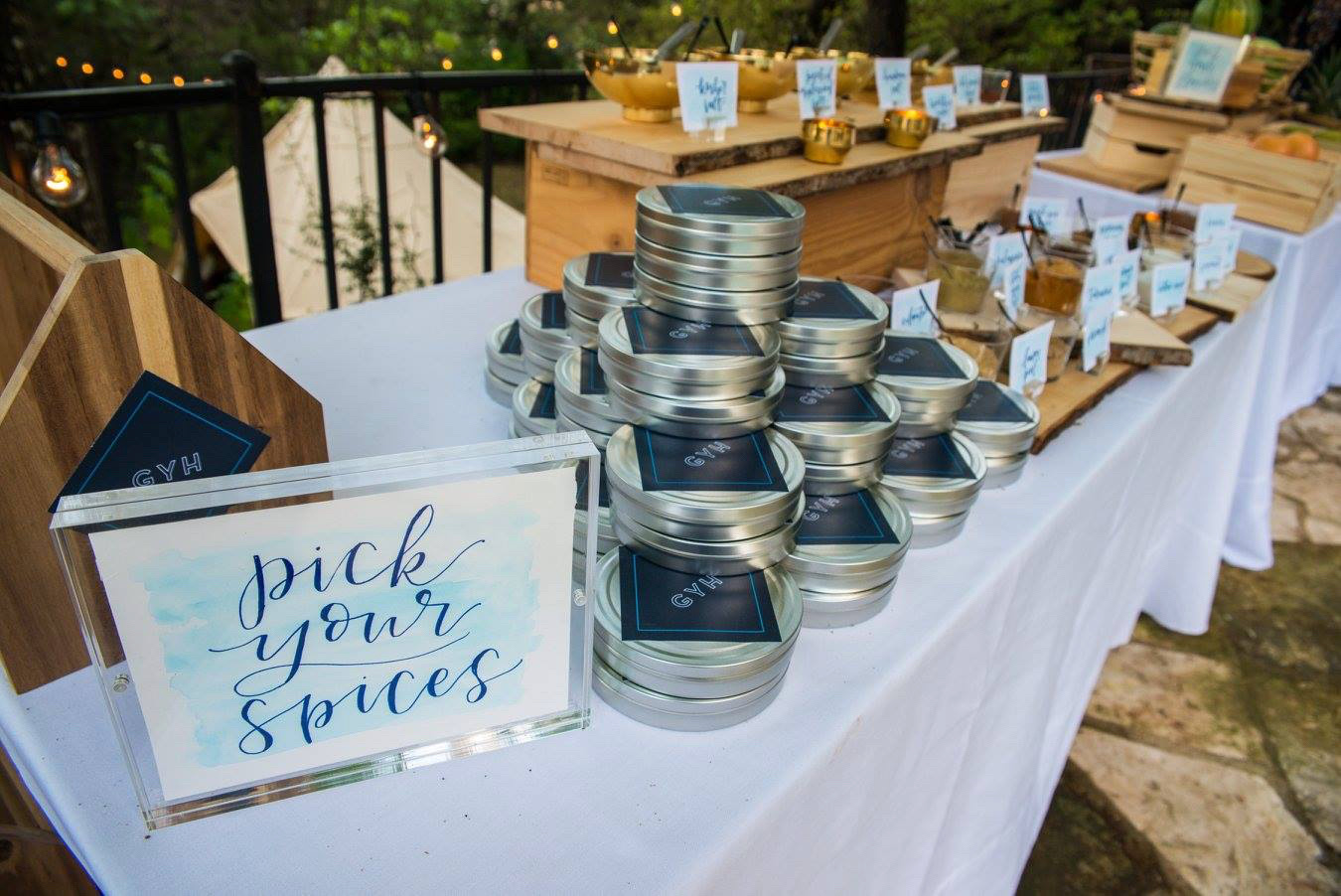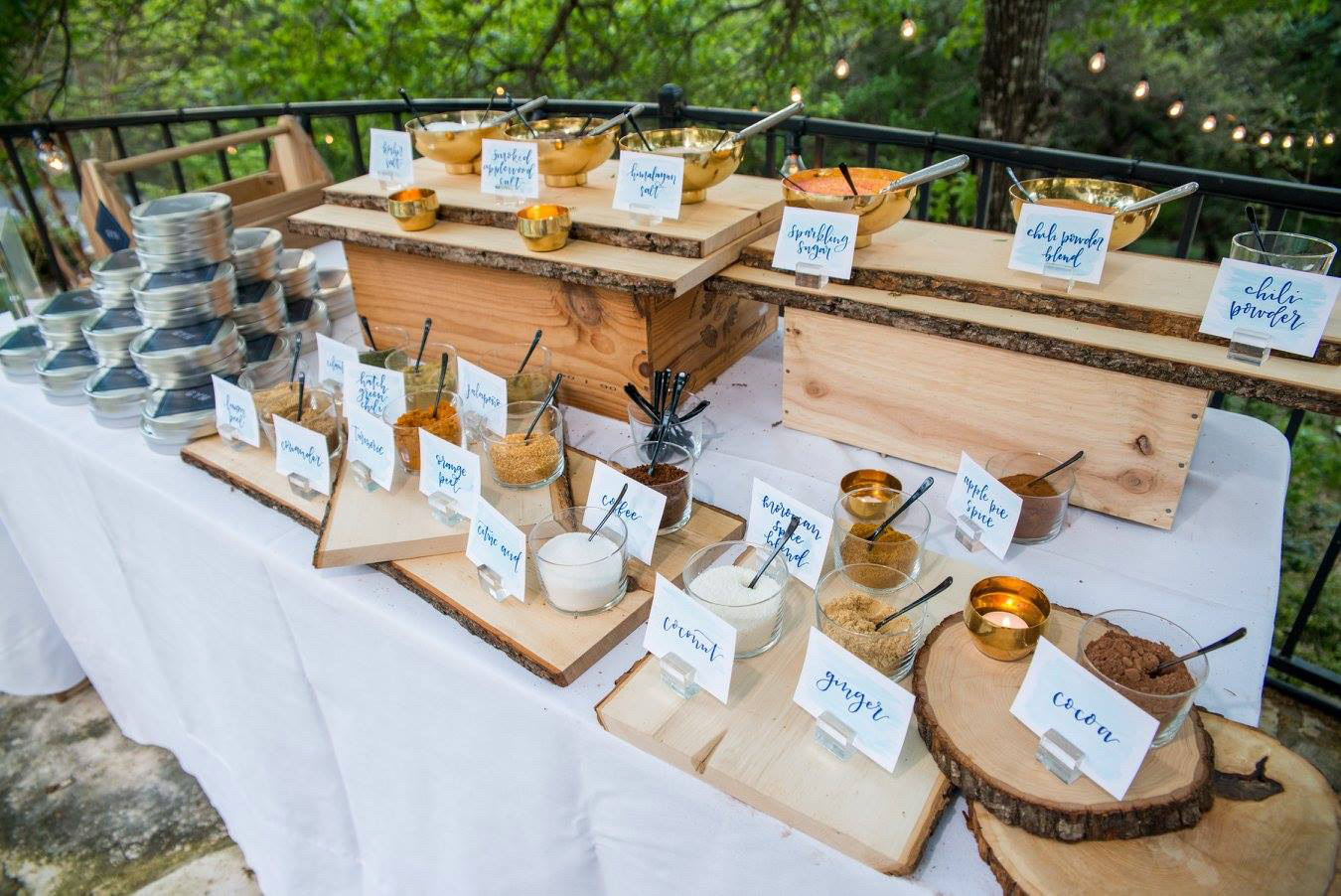 For dinner, guests worked their way through an elevated street taco buffet by the talented chef of Eat + Drink, Eric Brown. For dessert, we had a 3D turkey cake by Blue Note Bakery since Greg is an avid turkey hunter and was actually missing a hunting weekend for the party.
We worked with Katie and our awesome video editor to make a "This is Your Life" video for Greg as the surprise of the night. Guests saw photos of Greg from baby to today mixed with videos from family and friends sharing stories and messages from the heart. There were plenty of laughs and just a few tears. You can tell from the photos of Greg watching the videofor the first time standing next to Katie that Greg's heart was full.

The late night party was down in the lower yard where we nestled a yurt filled with cozy lounge furniture + lanterns. Just outside of the yurt, guests could sit in Adirondack chairs and smoke cigars by the fire pit. The party went into the wee hours of the night, mostly inside the yurt. We kept hearing the chant "what happens in the yurt, stays in the yurt." We couldn't agree more.